Review: Once We Were There – debut novel breaks every taboo in the book for Malaysians
Race, religion, politics, corruption, sex – nothing is off limits for Bernice Chauly in Once We Were There, a daring page-turner, framed by events of Reformasi movement, about a mother in Kuala Lumpur caught up in rapid social change
By Salil Tripathi for the South China Morning Post
4.5/5 stars
Published: 31 July, 2017
Link to article: https://bit.ly/2Jhm7Sy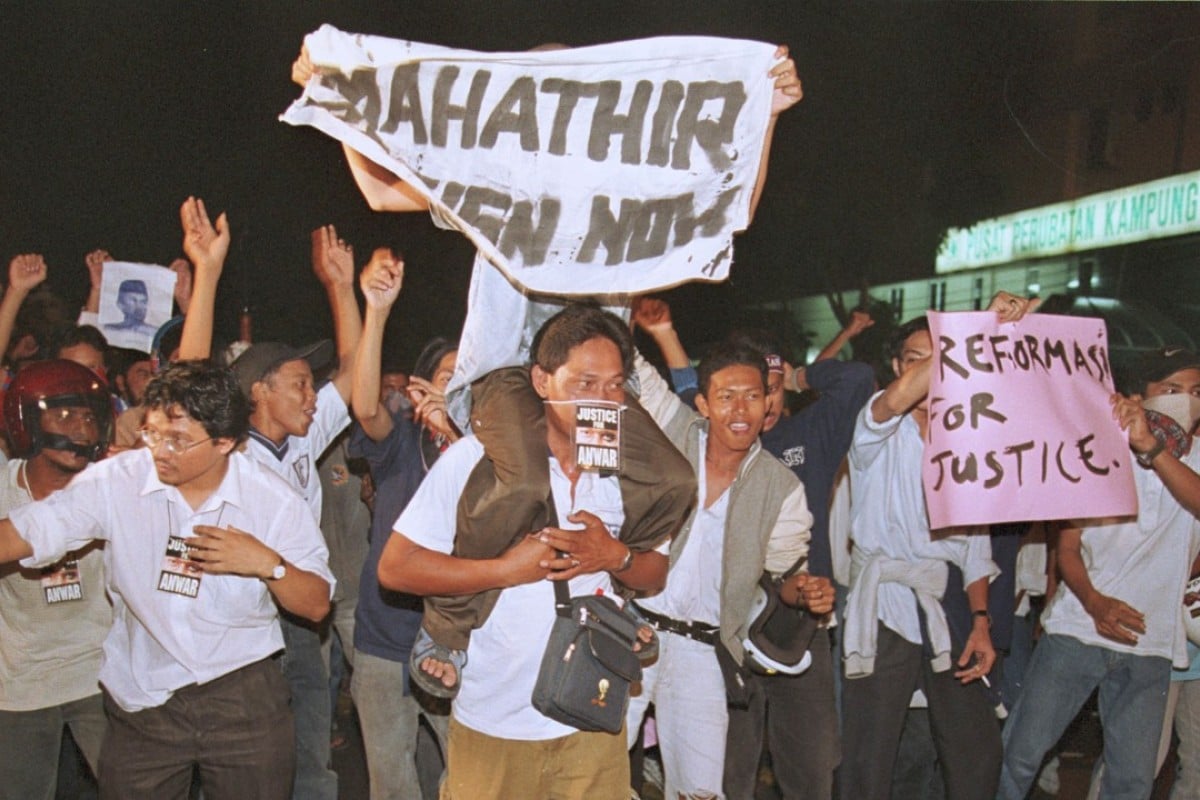 Bernice Chauly's Once We Were There is set in Malaysia during the turbulent 1990s. Photo: AP
The warning on the cover of Bernice Chauly's first novel, Once We Were There, is clear: it is only for mature readers. The warning is not because of the steamy sex scenes – which there are many – rather, it's for something more provocative: politics in Malaysia in the 1990s.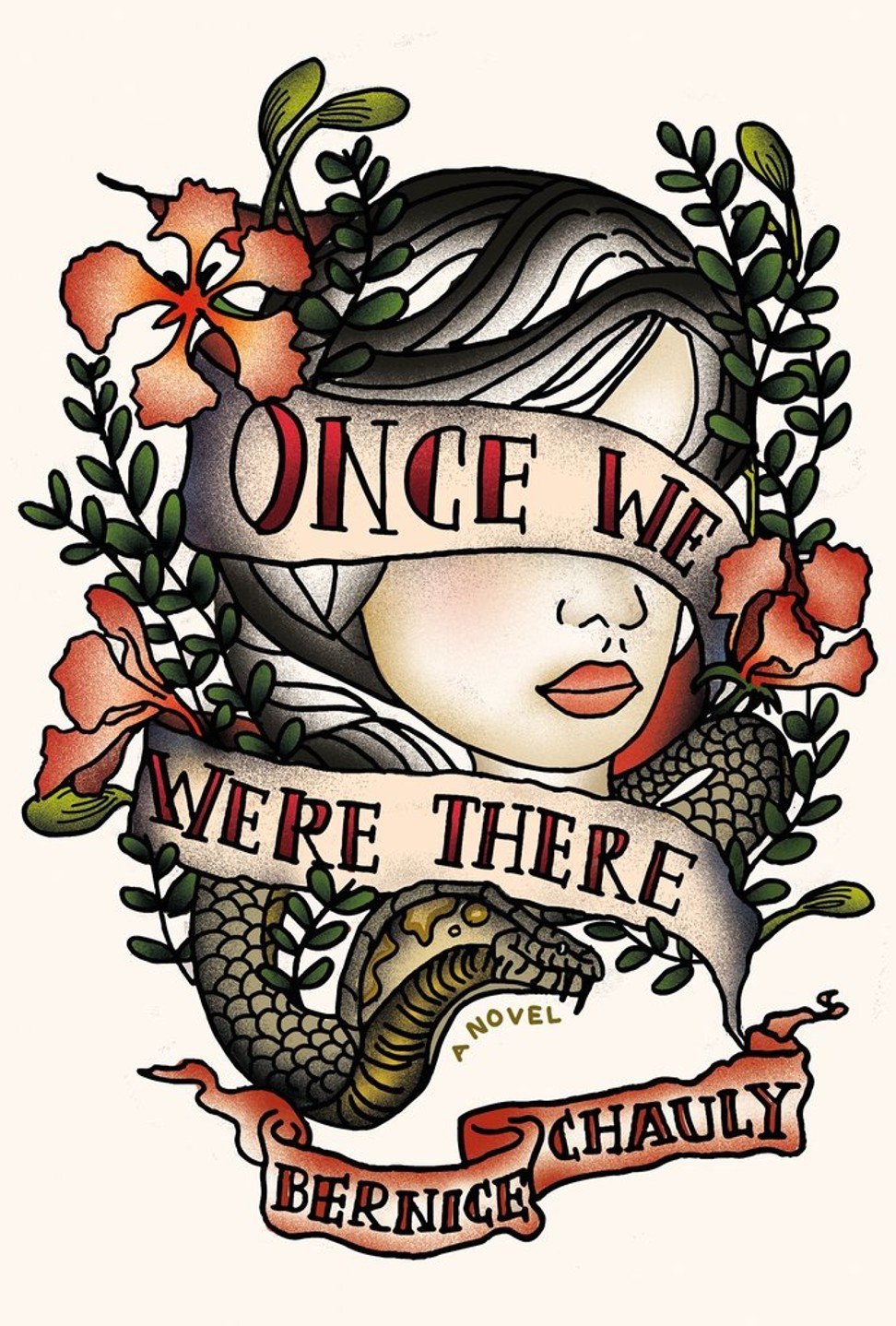 Once We Were There is Bernice Chauly's debut novel.
Without ever proclaiming itself to be political, and by using real incidents from that tumultuous political decade, Chauly's novel breaks new ground with its openness about topics Malaysians have since found taboo – race, religion, politics and corruption.
The novel centres on Delonix Regia, a Malaysian journalist whose mother died in a car crash, and whose father, a former human rights lawyer, now lives life as a recluse.
Del, as she is called, is privileged, as are her friends. They can't be neatly categorised into Bumiputra, Chinese or Indian. They are cosmopolitan and often foreign educated. Some are children of interracial marriages, while others explore interracial relationships themselves.
Del's world revolves around Kuala Lumpur's upscale areas such as Bangsar and Kenny Hill, the golden triangle of glitzy malls and five-star hotels, the rapidly rising twin towers, and the clubs where drugs are available if you know where to look.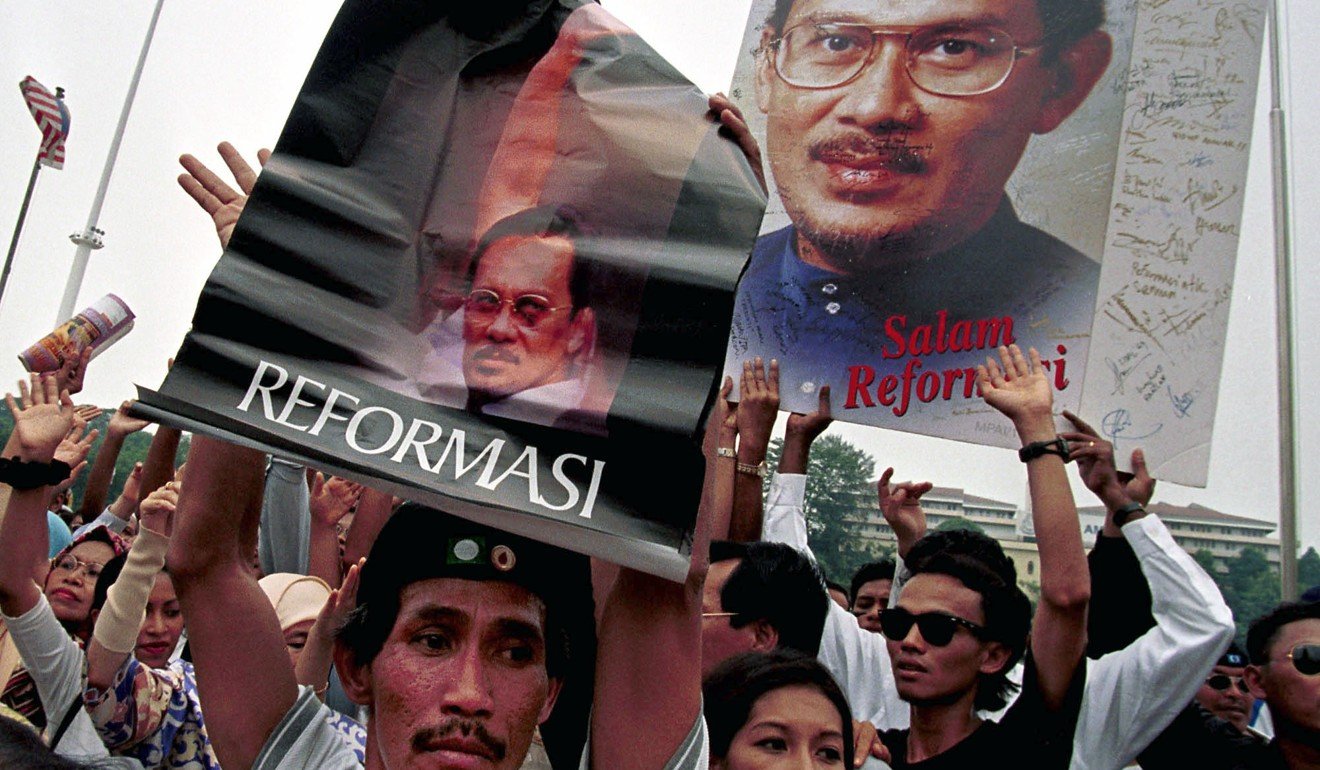 The Reformasi movement captured the imagination of many Malaysians in the late 1990s. Photo: AP
Then the Asian economic crisis intervenes. Malaysia's deputy prime minister, Anwar Ibrahim, challenges the long-serving prime minister, Mahathir Mohamad, and subsequently Del becomes part of the Reformasi (the Malay word for reform) movement that captured the imagination of many Malaysians.
For a brief moment, it seemed as if Malaysian politics would change. Del finds a purpose as she is caught in the revolutionary fervour. She is driven by a sense of urgency, and becomes deeply involved as she covers a number of demonstrations for a magazine and then a website.
Del also discovers love – Omar is biracial and sensitive, and in him she finds the stability that has eluded her. Meanwhile, in politics, Anwar is jailed and humiliated, even beaten, and Reformasi becomes a dim memory. Del and Omar settle into genteel domesticity, and with their friends Roslan Fairman and Sumi, live idyllic bourgeoisie lives.
Omar and Fairman eventually become business partners and are busy securing contracts to build infrastructure to help Malaysia realise Wawasan 2020 (the vision Mahathir had of becoming a developed nation by 2020). But tragedy intervenes: Omar and Del's beautiful two-year-old daughter Alba disappears while Del is shopping. She is a possible victim of child trafficking. Del's life rapidly disintegrates as she plunges into darkness.
This is poignant part of the novel. It illustrates the rapid transformation Malaysian society underwent during those turbulent years. It shows how the country actually changed, compared to what the cheesy, schmaltzy tourism ads or government propaganda would have locals believe.
It became a place where people could no longer be neatly slotted into gender or ethnic identities and stereotypes; where colonial-era laws on sexuality were used conveniently to target opponents; where people converted to and accepted a religion because the law forced them to do so when they married someone of another faith; where the vulnerable faced injustice, whether in a civilian or a Sharia court; and where corruption was accepted as a fact of life.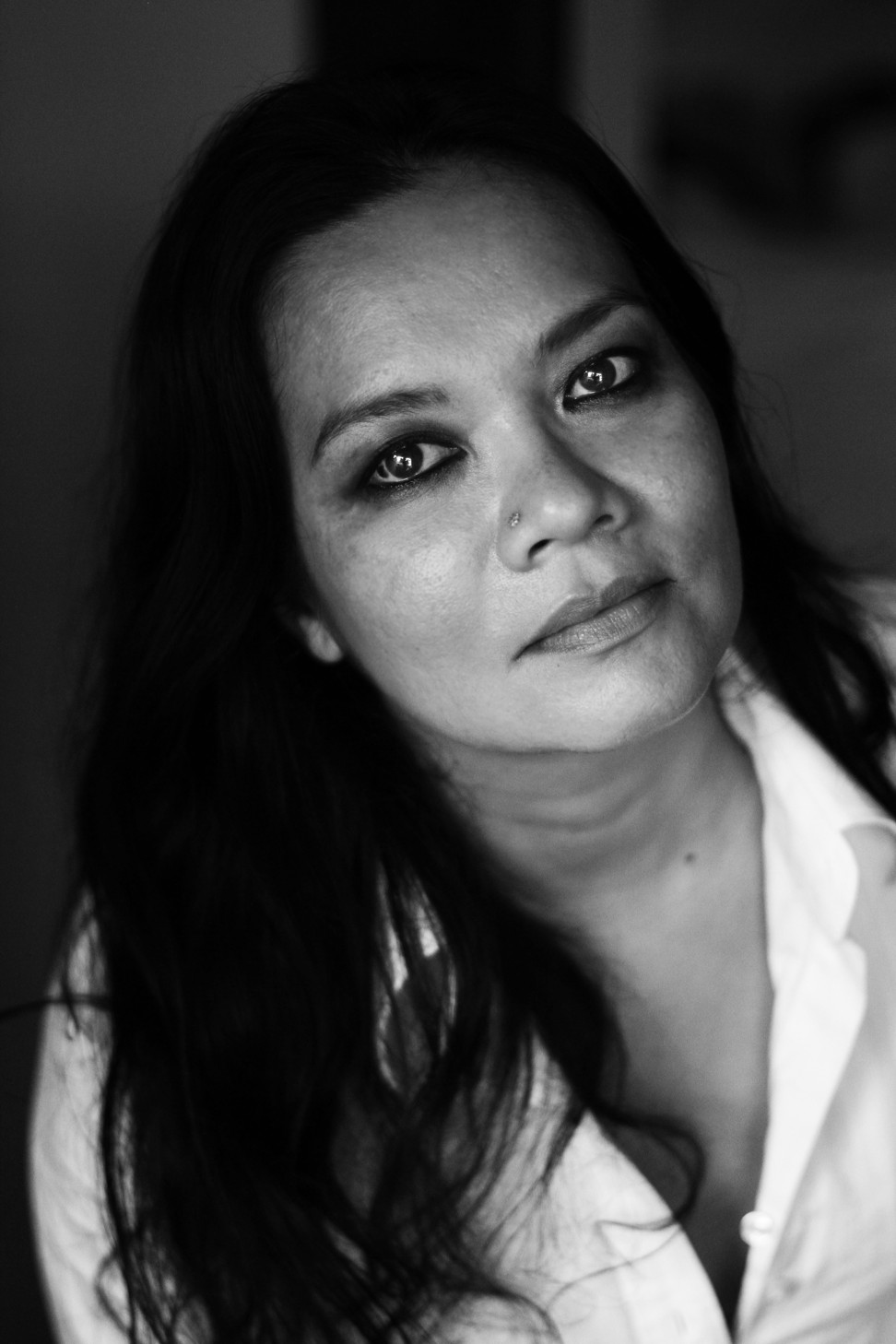 Author Bernice Chauly is a former journalist.
Chauly is an experienced communicator. She is a poet, and has written a memoir in the past and made a number of documentaries. She also teaches writing and is director of the well regarded George Town Literary Festival.
With Once We Were There, she has created a fascinating page-turner: the sections are short, the language simple and accessible, the descriptions are vivid, and the pace is fast. There is outward resemblance between Chauly and Del, but the novel is not autobiographical.
Like Del, Chauly was a journalist during the mid 1990s, writing about the heady months when Malaysians could momentarily dream of a political order not dominated by the ruling Barisan Nasional coalition. She has drawn on her own experience – Chauly has taught English to sex workers and volunteered at a charity for people living with HIV – and the reporting of the website Saksi (witness).
Much of what Chauly writes about happened, but much, like the internal lives of the characters, is imagined. Fiction writers can create things; they are in control of the narrative – the challenge lies in making the imagined universe credible. It is to Chauly's credit that she does not build a false universe – her novel remains rooted in reality. But that means there is also no fairytale ending.